Hello Everyone In San Ramon Land And The World Wide Web
I would like to take this opportunity to introduce myself. I am James Warholic, President of Professional Web Services, Inc.,
Internet marketing services
group and chief architect of the My San Ramon website.
My San Ramon website is the name, but it really is your San Ramon website. Since the name San Ramon dot com was already taken, I felt that this site would be easily remembered with the name,
MySanRamon.com
.
The website is in its infancy, but it is already on its second printing. OK, not really a second printing, but a second template design. But, even with the second template design, I discovered that the website does not render properly in Apple's Safari web browser program. It seems as though Apple does something slightly different in the way it handles the formatting of the website with its browser. The Mozilla Firefox web browser for Apple does function properly. Many individuals, I have come to find out, prefer the Firefox browser over Safari. However, with that being said, we intend to revamp the website again and add a number of features.
Please, be patient if you are on a Safari machine. We hope to have a template that works with Safari soon. In the meantime, for other visitors to the website feel free to wonder around. We plan to expand the website with some new features that I think you will find fun and useful for the businesses and the community in general.
If you have a local website or a website that would be helpful to the local community, use our automatic link building program for creating
resource links
on mysanramon.com. Links will be screened before being posted live. If the website is appropriate for MySanRamon.com then it will be posted. Try to select the best category for posting the web site. For web sites that could do a reciprocal link to MySanRamon.com, we would greatly appreciate it.
Sincerely,
James A. Warholic
posted by Jim W. @ 10/11/2006 07:18:00 PM

1 Comments:
At Thu Oct 12, 11:27:00 PM PDT, said...
Links to this post:
Local Search Marketing Online For Your Local Business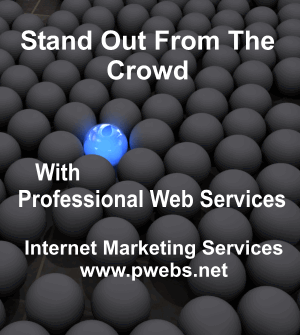 It's your business, do you want to be found online in the search results? Do you want more sales for your business?
Do you know the importance of having a professional website and being found online in the search engine results pages today? If you haven't considered the importance of having a local online website presence, then you are probably loosing ground to your competition and also loosing market share and customer sales. By not using the Internet channels to fully promote your business on the Web is like not having your business name published in the Yellow Pages twenty years ago. No one would ever have dreamed of doing that.
Well, who uses the Yellow Pages dinosaur today? The answer to this is, very few people use the traditional print Yellow Pages to find anything. The reason for this is the Internet and the search engines make it a piece of cake to find everything you want online. Need automotive repair; no problem. Need to find a dentist; once again at your online finger tips. Searching for an attorney in San Ramon; just a few keystrokes away.
Hey, isn't easier to see the information online in the search results, than trying to look at super small print in the Yellow Pages? Ask your friends, how many times they look up anything in the Yellow Pages or do they go to their local computer and go online and do a search in Google, Yahoo, or Microsoft Live Search websites? So, do you want new customers to be able to find your business in Google, Yahoo, and Microsoft Live Search results? Read more about local Internet marketing for San Ramon, Dublin, Danville, Pleasanton, and Livermore. Get your business found on the Web. Bring more customers and start increasing your sales today. Contact us for a free online marketing analysis for your business.